The Christmas feast is steeped in tradition, nostalgia and family recipes. It is with good reason that each year, the menu has its expected classics, but that doesn't mean you can't add a bit of magic, to take your Christmas food to the next level.
Collins Square share a few simple tips on how to elevate some of your favourite Christmas foods.
Pavlova
Topping your Christmas pavlova with whipped cream is essential. This Christmas, try adding cream cheese to the whipped cream for a more indulgent dessert. Another idea is to bake small individual meringues so guests can create their own mini pavlova. Additions should include whipped cream, fresh fruit, chocolate & caramel sauces and a few crushed candy canes.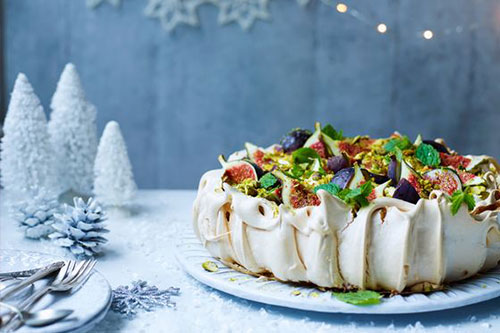 Christmas Pancakes
Adding gingerbread spices to your favourite pancake batter is a simple way to take your Christmas morning pancakes to the next level. Spices can include cinnamon, ginger & allspice. Use Christmas themed cookie cutter shapes (greased) in the pan to make festive shapes.
Serve with softly whipped vanilla spiked cream, fresh cherries (pitted of course) and good quality maple syrup.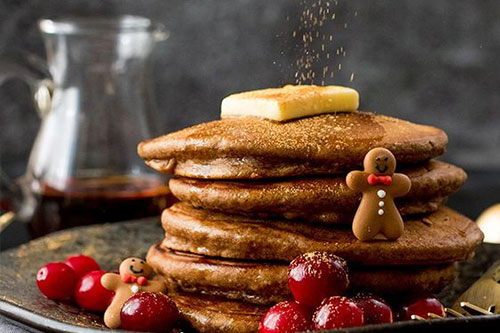 Aussie Eggnog
For an Australian twist on a Christmas classic, add ground wattleseed to any eggnog recipe for a nutty, roasted coffee aroma with touches of sweet spice.
Serve warm or chilled over ice and garnish with native edible flowers.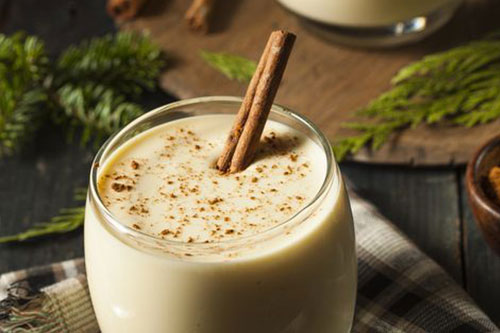 Day After Panettone
This Italian sweet bread can be transformed the day after Christmas into French toast, bread & butter pudding or grilled on a griddle pan and served with fresh cherries or roasted peaches and a brandy mascarpone.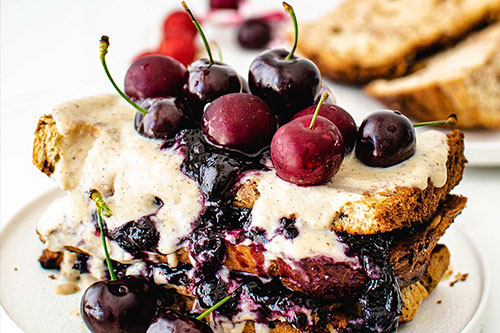 Baked Brie #christmasstyle
Got 15 minutes? This show stopper appetiser is always a hit! In a bowl, combine pistachio, pecans, cranberries and rosemary with fig jam or honey. Smear the top of medium sized wheel of brie with fig jam or honey and top with the fruit & nut mix. Baked in an iron skillet for 5-15 minutes at 180 degrees until softened. Serve with a sliced crusty baguette.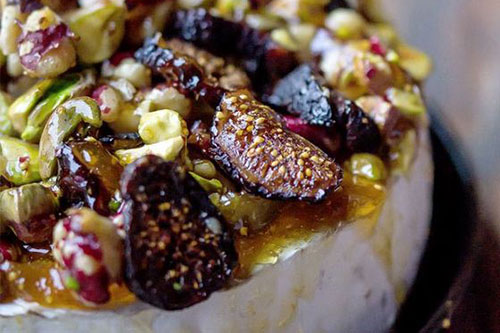 Spiced Nuts
A must have for when your guests arrive. It's as easy as mix, bake and serve! Our two favourite recipes are from Ottolenghi and Stephanie Alexander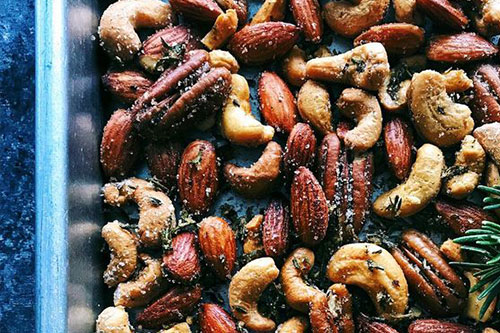 Blood orange breakfast martini
Orange marmalade is the secret to take this breakfast cocktail to the next level. The marmalade will turn this cocktail syrupy, sweet & slightly bitter. In a cocktail shaker add 130mls blood orange juice, 250mls vodka, 180 Cointreau and 1 tablespoon of orange marmalade, shake with ice and serve with orange wheels.