It's beginning to look a lot like Christmas... and so here are our top 6 Christmas styling ideas for the home.
Christmas is just around the corner and bringing the spirit/style of Christmas doesn't necessarily mean you have to have a tree. When looking for festive ways to decorate your home, you might prefer to consider styling pieces that won't cause disruptions to everyday life or impact of your floor space. Try and use what is in your home already and then visit your local craft or Christmas shop to embellish and complete your look.
We share some of our favourite Christmas styling ideas below.
Fireplace
Styling a fireplace or mantelpiece can be really simple and have a big impact to your living space.
This could include lush layering of Christmas spruce, tall candlesticks and Christmas stockings. To create a cascading look with the foliage as pictures, you can wire or zip tie branches together, or to take this look further, give the spruce a light spray with faux snow or embellish with gold leaf. If your fireplace won't be used this Christmas, fill the fireplace cavity with an abundance of spruce and good quality LED battery powered candles.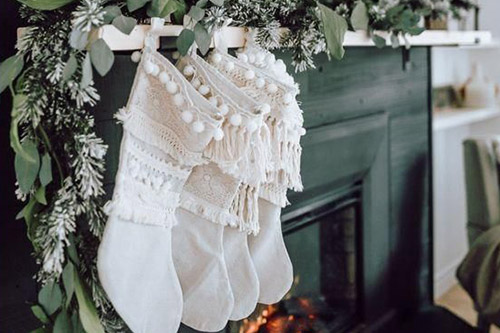 Outdoor Detailing
For a different take on a door wreath and to decorate your door, tie together a bunch of Christmas inspire branches (pine, blue spruce, holly and eucalyptus) and embellish with bells or other hanging ornaments. With some festive ribbon, tie with a big bow and suspend on your front door with a wreath door hook.
Another idea is removing the candle from an lantern and creating a festive landscape within in. This look can be used indoors or outside, and it would look great by your front door.
Start by arranging mini trees and Christmas ornaments inside a lantern at different heights. Wrap the tree and ornaments with battery powered copper wire lights. Once you have everything in place, get some cotton wool balls, slightly pull them to fluff, and cover the base for a snowy base. Don't forget to cover the battery pack!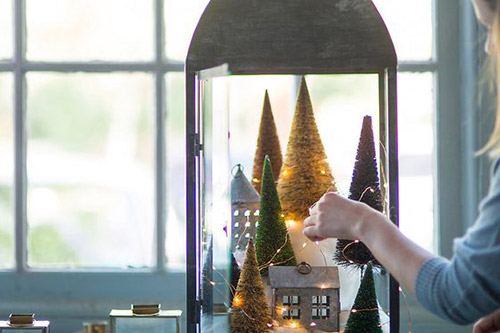 Coffee Table/Book Shelves
Add touches of Christmas cheer by creating little vignettes on coffee table or along a bookshelf.
These can be done by using vases, cloches or cake stands at home, and filling with a few festive ornaments or decorations. They create great moments around the home without needing to spend too much or completely transform a space.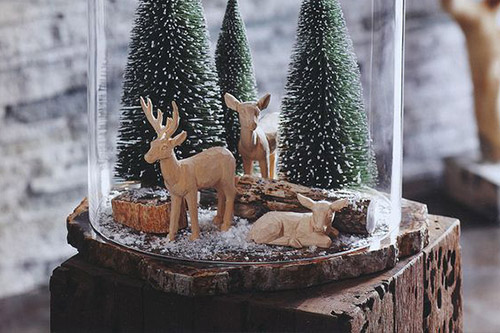 Dining Table
Start by arranging a collection of lolly jars, trifle bowls, vases or mason jars along the centre of your table and fill the vessels with a base layer of desiccated coconut. Add mini gingerbread houses within the crockery or vases. Once you have decorated the vessels and they are in their final table position, cover their base with some more desiccated coconut. Finish the look by add standing Christmas ornaments, LED tealight candles and a scattering of baubles.
For a fresh summer approach to styling a lunch table, try creating a table runner of citrus stems, gum leaves and a collection of lemons, limes and ruby grapefruit.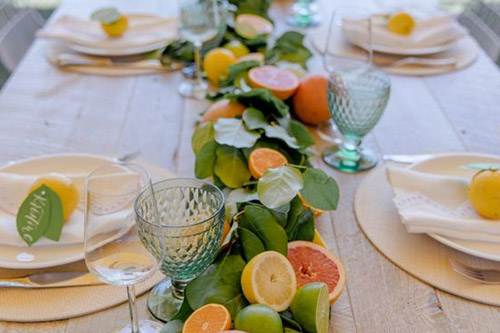 Scented Candles
Invest in a good quality Christmas candle. Studies show that smells trigger emotional memories more than images do, and the smells of Christmas evoke nostalgia and immediately set the scene as your guests arrive. We love scenting the room with pine needles, gingerbread or plum pudding.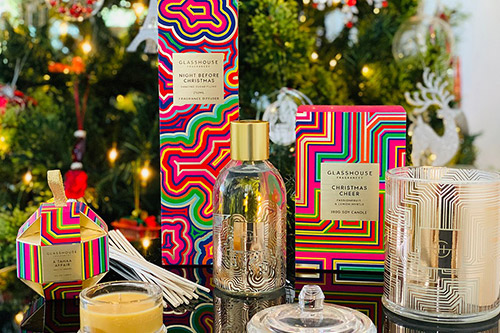 Storing baubles
When the festivities are over, it is really important to make sure you're your decorations and ornaments are well stored and protected, so they can survive the year until dusting them off for next December.
You can recycle egg cartons, paper cups or plastic containers to safely separate and store your precious possessions, and make sure to seal them in an airtight container away from dust, insects and animals.