COVID Safe Initiatives
Author: Collins Square
Date: 18th Jan 2021
A number of new COVID-safe initiatives have now been implemented throughout the precinct, to assist all our tenants when returning to the workplace.

End of trip facilities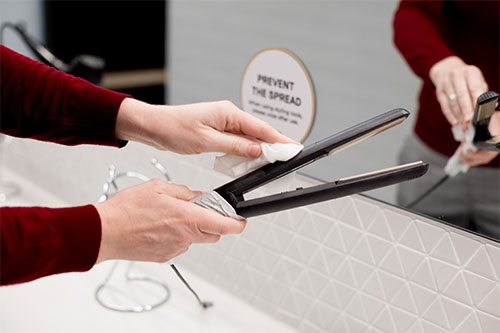 Hand sanitiser and wipe stations have been placed around all End of Trip facilities for your convenience. Please wipe and/or sanitise before using hair dryers and hair straighteners.

Concierge screens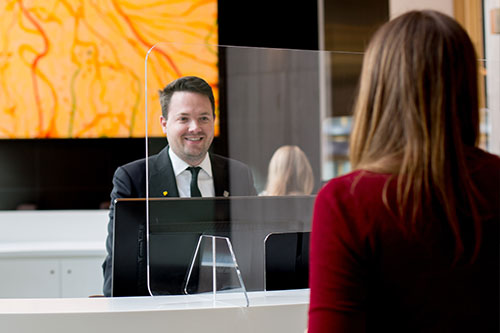 Safety screens and bollards are now installed at all Concierge desks to support safe social distancing between staff and all visitors.

One-way traffic flows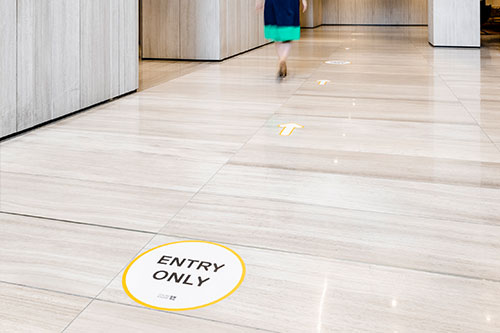 One-way directional signage has now been installed throughout all lift lobbies to assist in managing crowd flows through the precinct. Please follow all floor signage directions when entering or exiting the lifts.

Lift etiquette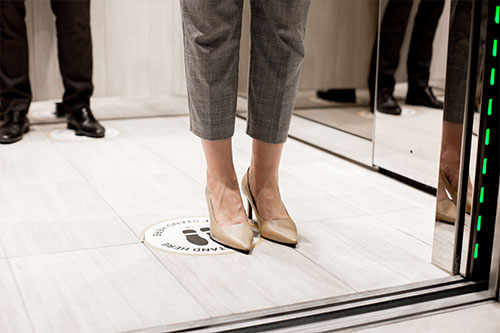 Lift capacities are recommended at 2 or 4 occupants at one time to support social distancing measures, across our network of up to 60 passenger lifts across the precinct.

Hand sanitisers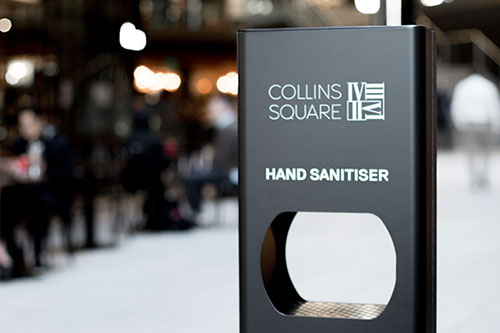 Over 30 hand sanitiser stations are installed throughout the retail precinct, lobby foyers, car park lobbies and end of trip locations for your convenience.

Contactless payments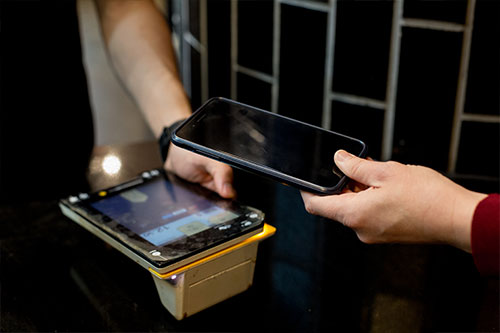 Customers and tenants are encouraged to use contactless payment methods wherever possible when visiting our retailers.